Happy Holidays!
We have been so blessed to help so many families this year, it's our turn to give back! We are feeling Jolly. One of the best ways to continue to grow our business is by getting 5-star reviews. It helps us in many ways, so we continue to give thanks to all the amazing families. All you need to do to be entered into our giveaway is leave us a 5-star review on our Google or Zillow page! If you'd like to venture over to our Facebook page you can leave a review there as well. That's 3 entries, Leave us a review now!!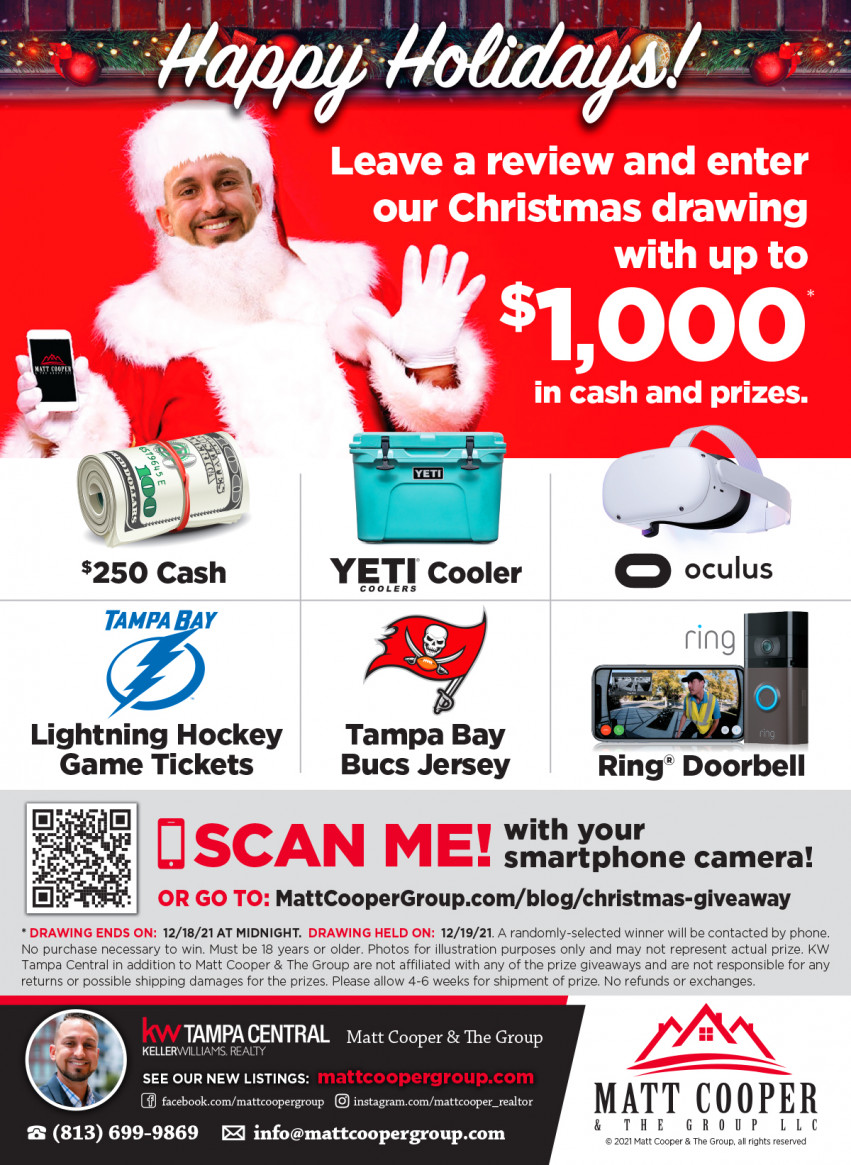 Leave a 5-star review
Join our Christmas Giveaway up to $1000 in cash & prizes. Simply click the link below and it will take you to our google page to leave your view. Leave a review on our Google page, Facebook page, and Zillow! Each review equals 1 result, so make sure you get all 3 to have your best chances. THE DEADLINE ENDS, 12/19!